Admission to Graduation
Creative Engineering Program introduces a unique educational system to instill a true sense of engineering and practical skills.
Solid six years spent in Creative Engineering Program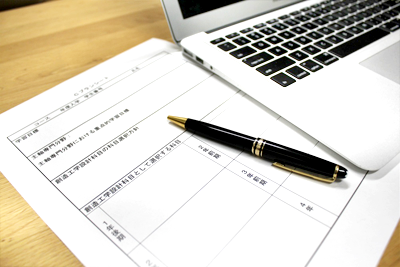 Creative Engineering Program offers two courses of study: Materials and Energy Course and Computer and Social Engineering Course. At a stage of entrance exam, you may apply for either course of study.

During the first semester of the first year is started, you will choose a field of specialization in response to these two courses to be your "main specialization" in the future. From the beginning of the second semester of the first year, a faculty member in the chosen field of specialization will be assigned  to serve as a mentor, and you will take classes  to  acquire your field of specialization.
Creative engineering design subjects are started. They cover a wider range of specialization, which you choose for yourself through consultation with your mentor.

From the second semester of the third year onward, students will belong to a single laboratory and engage in authentic research activities.

In graduate school, even more advanced subjects can be chosen for study. Students will acquire advanced knowledge in their main specialization and select subjects in other necessary fields for study. Distinctive subjects at the graduate school level include research internships, engineering design workshops, and global presentations.
Links related with the educational program