Points
POINT 1
Seamless studies across four-year undergraduate + two-year graduate school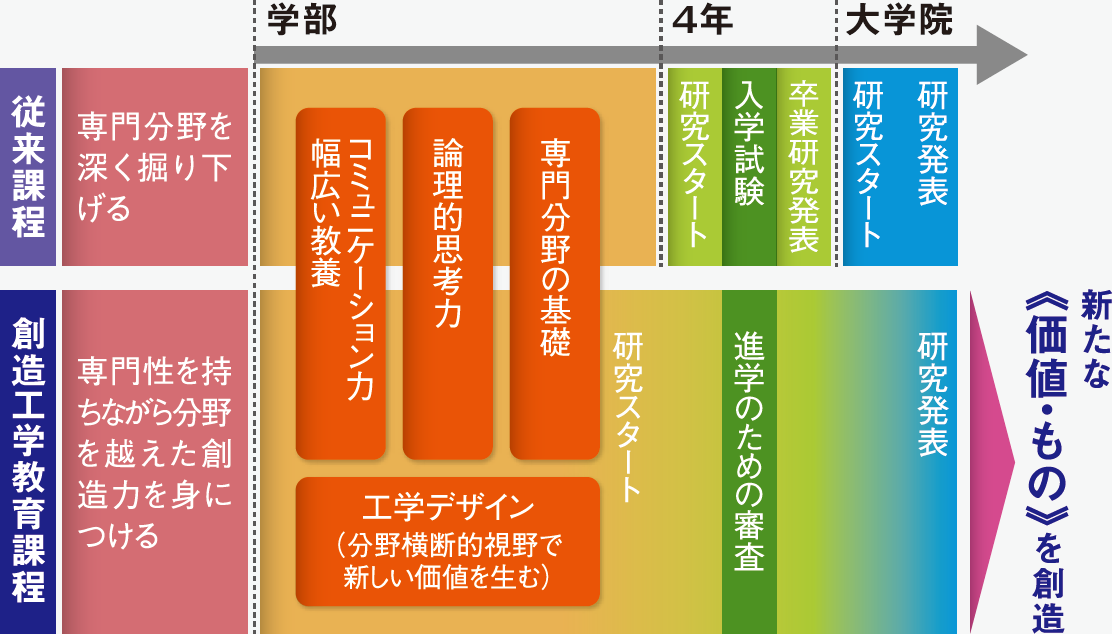 In Creative Engineering Education Program, from the second semester of the third year onward, students will belong to a single laboratory and engage in authentic research activities. Students will stay in one place, spending three-and-a-half years in the same laboratory to conduct thorough research without being aware of the break between undergraduate and graduate studies.
POINT 2
A reliable sense of engineering over specialization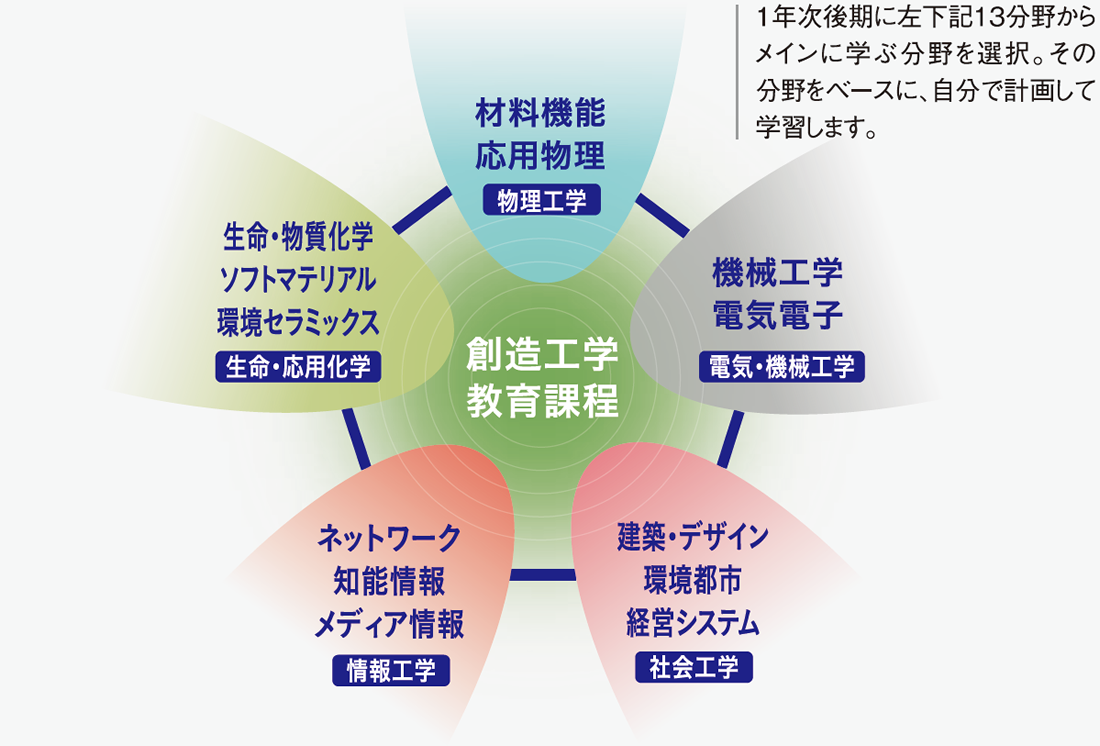 Students in Creative Engineering Education Program choose one field of specialization. In addition to that, they gain proficiency in other fields as well as in engineering design, which connects engineering with its value.
POINT 3
Strong support with small-group instruction
In Creative Engineering Education Program, laboratory activity begins in the first year. Students can have an experience with a variety of engineering-related research fields, methods, and approaches.
A faculty member is assigned to each student as a mentor who gives advice on study objectives, study methods, and the student's future. For example, a student might work with his or her mentor to set major study objectives such as environmental problems, urban development, or big data.